When you think of Africa and it's wildlife, people dream of one day being able to experience it, many take it further and make it a reality by going on a safari and experiencing the wildlife up close and personal. For some though, Africa's wildlife has them dreaming about visiting the continent for a hunting trip. Some hunters have made their way to Zimbabwe to indulge in their guilty pleasure and have left with more than they bargained for.
High profile personalities such as Bob Parsons and Eric and Donald Trump have found themselves in a storm of controversy after their hunts in Zimbabwe. More recently, a teenage Texan hunter, Kendal Jones found herself in a similar storm after posting photos of her hunt on Facebook.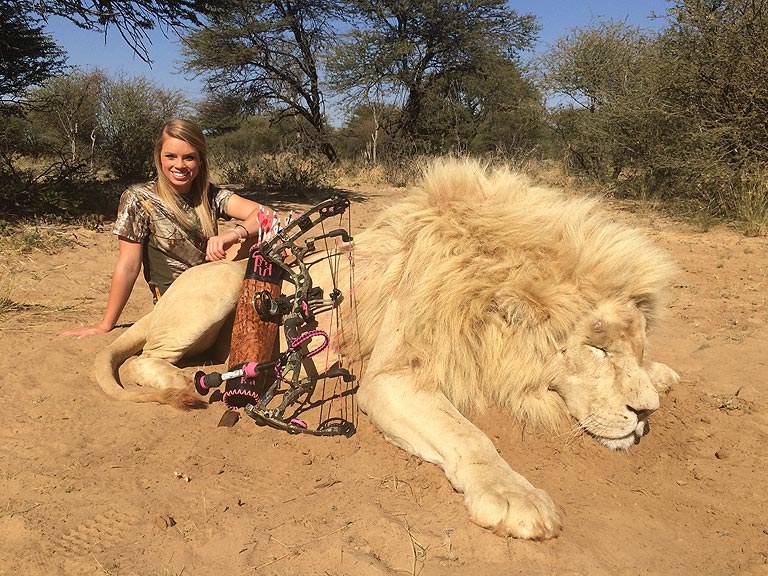 The photos of the hunt sparked a lot of outcry with social media users, animal rights activists and some public figures expressing their disapproval. The protest have come in all shapes and forms from her being called names, being threatened with rape and death, a petition (currently with 330,000+ signatures) to take down her Facebook page as well as a "Kill Kendall Jones" Facebook page which was recently removed by the social network. On the other side of the coin, a number of proponents have come to her defence and stood by her and her actions.
Kendall's justification for her actions are pretty much that what she did was done legally, was fair chase hunting and not canned hunting as what some people have said and that it contributed to conservation and communities within the areas of the hunts.
When push comes to shove, she and everyone else who had something to say about her hunting are entitled to their own opinions. At the end of the day some thought does have to put in to thinking about who benefits from it all.
As far as communities benefiting from the money spent by tourists who go hunting, that could be questionable. Tour operators, guides and maybe the government department that issues necessary permits would be the ones most likely to see the most benefit. As far as the people in the communities around the hunting area goes, it is difficult to see how they would realise any economic benefit.
Yes, a number of species are on the brink of extinction and when it comes to hunting such animals, then there can't be any justification to it. Earlier in the year, the US suspended the import of elephant trophies from Zimbabwe which must mean that they recognised some species as being in danger and condone their killing (some look at this move as another way of adding sanctions on the country).
But, you do have to ask yourself, why the big fuss about what she did? Was it because she posted images of her successful hunt? Do people really care about the few animals that were killed? Because, as all of this has been going on and as you are reading this, there is someone or someones in Zimbabwe's savanna hunting!
What are your thoughts?