For a while I thought setting a fashion trend in a country like Zimbabwe was easy…it's not. Setting a trend requires innovation and taste. The question is how does a thing become the in thing. Who approves trends? Who decides?
Zimbabwe has seen the jelly pumps, colour blocking, Rihanna hairstyle, skinny jeans as top trends that caught on like wildfire in the past few years. The challenge with Zim Fashion trends is that nobody is daring enough to be the ultimate trendsetter. Everybody is following trends some of which are outdated or too popular. On the international scene tastemakers who set the trends already know what you will be wearing in 2015. Their trend forecast is always 2 years ahead of Zimbabwe, literally.
Thank's to Ftv and fashion magazines some of us are not always left behind. The process of introducing trends all the way from Milan's haute couture runway to the high street fashion of Harare through the whole supply chain is very long. Who has patience for that? This is when you find a typical Zim fashionista ordering straight from the European countries or getting the style custom made locally.
To spot trends one should look at the colour, cut, textile and length of a garment. The secret to keeping up with trends is looking at glossies, fashion shows, blogs and fashion related television programmes. That is where all the fresh trends are born. To stay on top of the game always get in with the new and out with the old. That is the trend rule . Nonetheless, if you are or want to be a true trendsetter none of this should matter because you are an innovator. You do the opposite. You DON'T follow trends and the streets are your runway.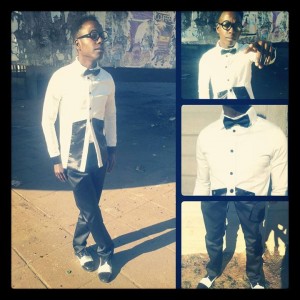 This has been a submission by Beryl Kanyowa.
You can connect with Beryl Kanyowa via the following: , , .
You too can become a Citizen Journalist by submitting your story here: Citizen Journalism by Living Zimbabwe
The views expressed in the article are those of the author and not necessarily Living Zimbabwe.