The following is a comment left by a reader in response to:
"Applying For A Zimbabwean Passport Without An I.D. Card?"
I post this only to try and help anyone about to go through this same ordeal…..this is from our hands-on experience. This is advice only, maybe each experience is different. One other word – keep your cool in Makombe building – I saw some outbursts, and they ended up with back-of-the-queue results, just fyi.
We live in the Middle East. We had to go back to Zim to renew my wife's passport – she was originally born in Harare, of South African-born parents. We spent 3 weeks back in Zim in July 2011, dedicated only to sort her pp out.
Took 10 long visits to Makombe Building at least. I will reserve comments on the state of the building or attitude of its employees. Suffice to say that the requirements stated above are basically correct from our experience , but the actual experience is not so basic, and we experienced it as follows: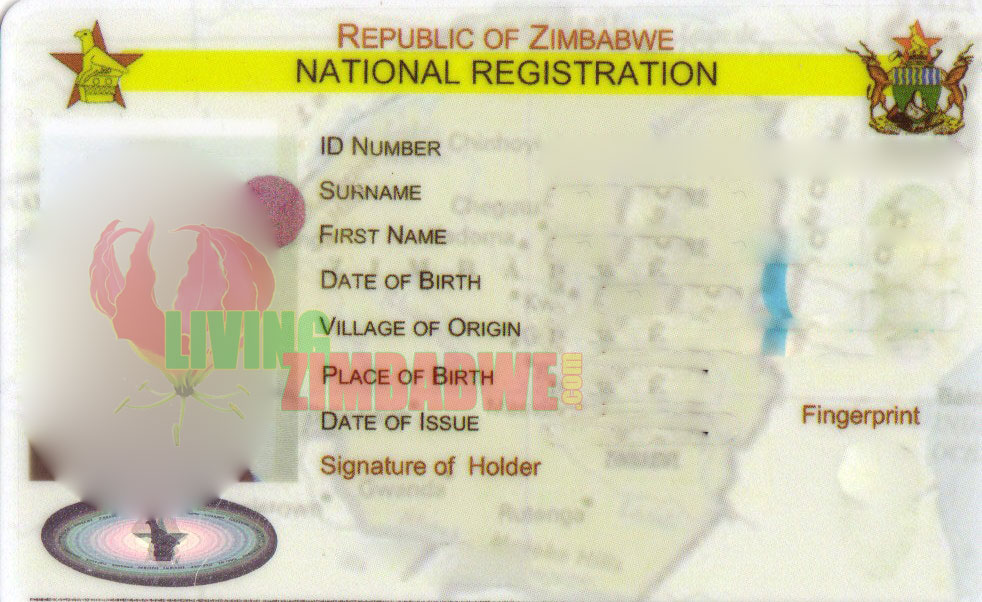 Long Birth Certificate – essential.
National Identity Card (Driver's Licence Not Accepted). They will accept the green paper instead of the metal ID but you should have a photo attached with the ID number in the original photo.
For Women, Marriage Certificate/National Identity Card in Married Name/Divorce Order
Two Passport Colour Photographs (Size 3.5 x 4.5cm) (this is like the last step)
Citizenship Certificate (For Citizens by Registration)
THIS TOOK THE LONGEST TIME TO GET IN THE WHOLE PROCESS – IF YOU DON'T HAVE IT, AND HAVE PARENTS OF FOREIGN CITIZENSHIP AT THE TIME OF YOUR BIRTH REGISTRATION (it shows your parents nationality on your long birth certificate, hence the reason why you need the long one…), THEN BE PREPARED FOR THE RESPONSE THAT IT WILL TAKE 6 MONTHS and maybe it will (it took 2 weeks for us, but then I was very resilient, persistent, but always showing respect etc), unless you open every door in Makombe building and happen to meet someone who can help compress the timelines…..). don't give up! IF YOU ARE OF FOREIGN DESCENT, YOU NEED TO GET COPIES (non-certified is ok) OF BOTH, I MEAN BOTH, OF YOUR PARENTS BIRTH CERTIFICATES AND FOREIGN I.D.s (I questioned this at length, but no logic was evident – seems you have to PROVE that your parents are foreign, which is actually why you are having to go through this crap in the first place….). By the way, for a very quick Comm of Oaths service, there is a very pleasant chap in Borrowdale (opp. TM over the road, part of the Car sales place – take the back entrance) who does instant certification for 1 US$ per doc, or 4 US$ for the swearing in of the Renunciation document). Oh, and once you get your fingerprints done (right outside the office number 100 where you make the first citizenship application) you have to take the form to be signed by a Police Station – try Milton Park, it is the closest, pay for the US$ 10 option (URGENT), not the US$5 option, but be prepared to wait for the Police lady to stamp & sign the forms…..
Old Passport or Emergency Travel Documents If Any….when we eventually collected the new passport, we HAD to show them the old one – then, the lady at 'the window' just put 2 lines through the first page and handed it back….
Letter on Citizenship Status from the country you have lived in for 5 years and more
WE DIDNT NEED THIS, BUT WE HAD TO RENOUNCE HER FOREIGN HERITAGE AT THE SOUTH AFRICAN EMBASSY AS PART OF THE RENUNCIATION PROCESS (Very quick, and free at the SA embassy, they give you back a letter in 15 mins, kudos to them) BUT, AS I SAID ABOVE, THE MISSION IS TO GET THE ZIM CIT CERTIFICATE FIRST. And make like 3 CERTIFIED copies of all your documents, because they will ask for them at some point….
There is probably more detail, but just be prepared, have all your ZIM ID, Birth certs (long form), copy passports etc ready to roll. Oh, and for the 'official' 24 hour final passport processing, it costs US $ 318. But, it is not done in 24 hrs necessarily, could be a week or so.
Good luck, it is a crazy process, and keep the faith.