After the unspectacular purge that characterised the lead up to the discredited 'congress' of 2014, we thought we had seen the last of retrogressive political drama which proved a nasty and messy divorce. The nation looked ready to move on and it looked like 2015 was going to be the year for policy implementation. With 'sanctions' and so-called corrupt ministers fired, Zimbabwe was hypothetical on the verge of success. We were wrong. Today we are forced to watch the catfight escalate.
Reports are doing the rounds that Occupy African Unity Square leader, Itai Dzamara was abducted from his neighbourhood. It prompted former Prime Minister Morgan Tsvangirai to issue a statement, "The demon is back!" I feel the demon never left us, we are just waking up from our slumber to realise that we have changed nothing since the 2008 massacre. The demon of politics and the impunity that accompanies it in this land continues to haunt us even when it is becoming clearer that politics will not solve our problems because it is part of the problem.
Yes, politics affects our daily lives but when it eclipses other aspects of human life, it becomes nothing less than obsession. It is not too early to conclude that the political leadership in Zimbabwe suffer from a condition that presents as a compulsive obsessive disorder, COD. Politburo meetings have become more important than parliament that ministers would rather dodge parliamentary sessions to spend the day engaged in unending meetings adopting resolutions that are never implemented. It is not only has the legislature that has been rendered useless. The judiciary will be under the spotlight now that expelled members have lodged a case against Mugabe. Inasmuch as the case looks like a waste of time, it will serve to prove that our judicial system is not as independent as we believe..
When Mujuru and company were ousted albeit under controversial circumstances, we were convinced the whole anti-Mujuru campaign was over but we were stunned when birthday boy took a while at the Victoria Falls bash to admonish his former deputy. Judging from the way Bob vilified Mujuru's widow; it became difficult to distinguish the event from Heroes' or Defence Forces Day celebrations. With as much vitriol and anger the president disregarded all diplomacy and respect for women when he 'stripped down' Mujuru in public view. Politics without reasoning has driven down this ground.
Pronouncements that government intends to kick out the remaining white farmers whom they allege were protected by Mutasa and Kaukonde prove the land reform was neither about righting the wrongs nor economic empowerment. It was all about weakening political opponents. The invasions in the early 2000 were meant to choke the MDC as it was believed that white farmers were the brains and funders of the opposition. Now that he believes the remaining farmers are propping the Mujuru camp, Bob in all his wisdom has seen it fit to destroy the residuals of an agricultural system he successfully wrecked.
I do not deny that land reform was necessary as a means to create space for the marginalised. Had that been the sole aim and had it been implemented in such a manner to achieve a win-win result, Zimbabwe would have conducted a successful economic empowerment program. By now, we would be regarded as a model nation in terms of empowerment and we would be renowned for that. Instead, we are seen either as cowards too afraid to rise against a failed leadership or as obsessives who believe in the wrong politics of then era. It is not sanctions that have brought Zimbabwe to her knees, it's obsession with politics.
Zimbabwe has successfully politicised every aspect of citizen's life from arts, sport, and culture to education and health. Promotions, official appointments, tenders and even radio licenses are awarded after political considerations. Unfortunately, it is not politics that will fix Zimbabwe. It is not politics or birthday rants that will build schools and refurbish dilapidated hospitals. It is the economics. Politics and policy pronouncements will not fix the roads or expand our energy generating capacity. It is through implementing sound economic policies that will lead to increased FDI inflows and not speeches about how a former deputy employed the services of Nigerian spiritualists to unsit a man who is fast losing grip of the reigns with each passing day.
We are sick and tired of diplomatic visits by a Chinese delegation or some dignitaries from little known countries whose contribution towards people's livelihoods goes from minimal to zero. Yes political or diplomatic allies are important (everyone needs friends) and we are better with more but we do not need political relations that don't put food on the tables of ordinary citizenry (we don't need friends who steal food from our tables). It is futile to suck up to political allies that will not add value to our nation at the expense of our economy.
Politics may have gotten us into this pit but as it stands, it will not get us out of it. Zimbabwe definitely needs another way. Politics and the politicians have failed us.
We need a rethink.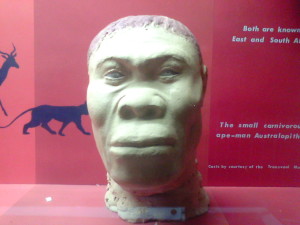 This has been a submission by Ittai Bryan.
You can connect with Ittai Bryan via the following: http://ibmatteu.blogspot.com, http://twitter.com/ibmatteu, http://fb.com/ibmatteu.
You too can become a Citizen Journalist by submitting your story here: Citizen Journalism by Living Zimbabwe
The views expressed in the article are those of the author and not necessarily Living Zimbabwe.