Vision Inspired People Zimbabwe is dedicated to the assistance of African children living in disadvantaged communities and children's homes in Southern Africa. We aim to provide basic education necessities to school going children and where possible, support orphans educational and social needs.
The VIPZ Assistance Program is an on-going effort by Vision Inspired People Zimbabwe to provide essential items such as clothing, books and school materials to help poverty alleviation in the Southern African region. This year we have managed to collect over 10 000 pens, pencils and rulers, second-hand clothing and children's books which are all now waiting to be shipped to the target communities.
Vision Inspired People Zimbabwe intends to personally distribute all items with the assistance of our partners in Zimbabwe and South Africa. We also promise to provide feedback to potential donors by sharing images and information on our website or through various communication mediums.
The VIPZ Assistance Program assists Groups and children's homes in the following countries:
SOUTH AFRICA
ZIMBABWE
If you would like to make a personal contribution or donation, please contact Vision Inspired People Zimbabwe for more information on:
U.K TEL: +44 1204 413839
EMAIL: enquiries@visioninspiredpeoplezimbabwe.org
Alternatively visit our website to make an online donation, send a cheque, do an electronic funds transfer or Bank deposit to the following: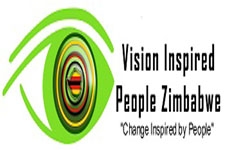 VISION INSPIRED PEOPLE ZIMBABWE LIMITED
HSBC BOLTON BRANCH
SORT CODE 40-12-25
ACCOUNT NO. 32174111
Victoria Square. Address
1-3 Victoria Square
Bolton
Greater Manchester
BL1 1RJ
Vision Inspired People Zimbabwe is dedicated to transparent and efficient delivery of all assistance (monetary/or kind).
Registered Charitable Company with HMRC's Gift Aid.
*NB: Vision Inspired People Zimbabwe is not a FUND, nor are we involved in the child sponsorship selection process.
Guest submission by: Shabaan @ Vision Inspired People Zimbabwe