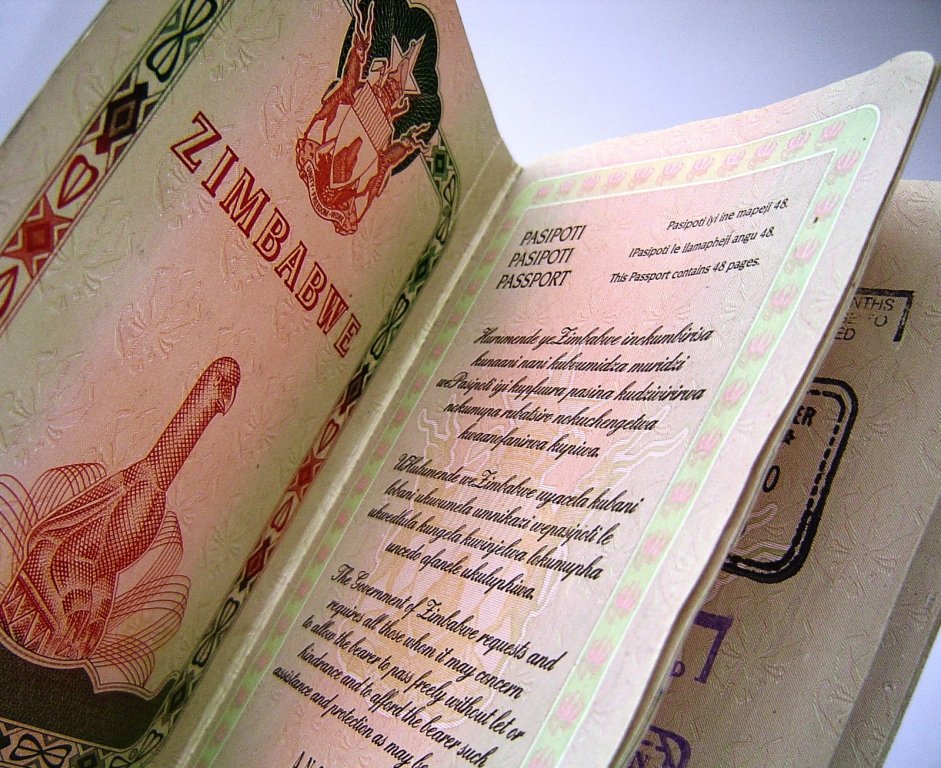 To be frank, the Registrar-General's Makombe building passport office experience was a 'bitch'! Hoards of people, queues that at first didn't make sense, civil servants full of attitude, soaring summer time temperatures, irritable applicants and the list goes on.
When I first went over there to check what the price of a new passport was, it did not make much sense at all to me as to where to start off with the application process. There were queues and groups of people all over the place. One to pay for the application form and application fee, another to get this checked on the form after you have filled it out, another to get that checked on the form after you have gotten 'this' checked and another to submit the application after this and that has been checked. After that, depending on what type of application you put in, you return in 1, 3 or 14 days to collect you brand spanking new Zimbabwean Passport or ETD which you hope is not fake (we will get into that in another post).
One thing that you should expect though is to not get you passport in the 1, 3 or 14 days. I have personally come across people who have put in applications for 24 hour passports at the start of one week and when they have gone back the next day to pick it up, they have been told to return the following week.
It is not fun to be lining up outside at the height of summer to get your hands on an application form. You would think that it would be a bit more bearable once you get into the building but that is not the case. In the corridors you will find queues or people lining up to get into various rooms. There is no ventilation and it can be almost impossible to pass through various sections unless you literally push people out of your way in order to get through. All of that leads to tempers flaring with a few words being exchanged and on a couple of occasion fists being exchanged so you best be careful what you do and say.
If you do not want to be driven completely insane, the best thing to do is to something that ever since way back when has always been done, get a hold of someone who works in the office and ask them to assist you. Their assistance will see you jump queues (maybe not all of them) and avoid the stress of pushing and shoving with people all day long to get the application through. For some it can be a very stressful experience and if you pay the office a visit, do not be surprised if you find someone in tears and not knowing what to do.
It is extremely irritating for some to go through the hassles of trying to get a passport given that if you are a Citizen of Zimbabwe you have every right to have a passport and the process of getting one should not be as complicated and stressful as it is. Some put it down to not only beaurocracy but to the civil servants working in these and other government departments seeing themselves as being in a position of power where they can and may very well make life hell unless they are compensated accordingly. Who is to blame for this corruption and exploitation? Is the government, the civil servants or has society just taken up that frame of mind?