It has been three or so years since I last visited Zimbabwe and the last time around it was so mind boggling having to deal with all the zeros in the currency, the state of the infrastructure and the lack of many basic everyday items.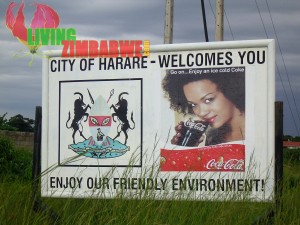 This time around, things have been a little different and after only a few hours in, I was pleasantly surprised by some the changes in the country. First off there was the worry about our luggage as we flew via Johannesburg (which is notorious for luggage being stolen) but everything that we had made it to Harare. Next up was ZIMRA (Zimbabwe Revenue Authority) how in the past have really given me a hard time but this time around we walked right past them without any words being exchanged. All that was exchanged as we walked through the 'nothing to declare' area and on to waiting family was a nod of acknowledgement.
[ad#Adsense 250×250 white-posts]The drive home was pretty much what I expected with potholes all over the place, robots (traffic lights for those of you who do not know that kind of African lingo) on their last legs, people selling airtime and other bits and pieces and just about every street corner, a mix or cars that should be condemned in and amongst really expensive ones (Mercedes still seems to be a favourite over here).
The day after arriving in Harare I went for a drive around the place and was surprised to see how full the supermarkets were. Just about anything and everything seems to be available provided you have the U.S. dollars to pay for your goods. Some things such as food, alcohol and cigarettes are a lot cheaper over here than they are in the part of the world I am currently living. Other commodities however are ridiculously priced.
For some, things seem to be a bit rosier but there are still plenty of other people out there who are in a desperate situation. There are people working in certain trades who are being compensated in food rather than cash (by their own preference). One thing that is evident though from just about everyone I have spoken to is that it is a lot better that it was last year. They all say it was very tough and they do not know how they got through it but they did. My hope is that things only get better!