It has been reported that the Home Affairs co-minister Theresa Makone is set to investigate alleged corruption at the Registrar General's Passport Office. This includes paying for passports at inflated prices and/or having to pay in order to be served.
The minister went on to say that she was not aware of such practises which is absolute rubbish! It is a known fact that in order to get served in a timely manner or even get served at all in government departments you have to be prepared to part with money to get service.
Even though corruption in itself is bad enough, it is the least of people's worries when it comes to dealing with the passport office. After spending all of that hard earned money of yours to get a travel document you could end up with a fraudulent travel document. Being in possession of a fake Zimbabwean passport or emergency travel document could get you into more trouble and stress than you bargained for (The consequences of being stopped with a fake travel document in or out of Zimbabwe can be left to your imagination).
This is a Zimbabwe passport applicant BEWARE warning. Having to pay corrupt officials is the least of your worries. You need to be sure that you are getting a genuine document.
Below is an image of the details page of a fraudulent Zimbabwean passport [sensitive information has been removed]. Can you spot any differences?
(click on image for large view)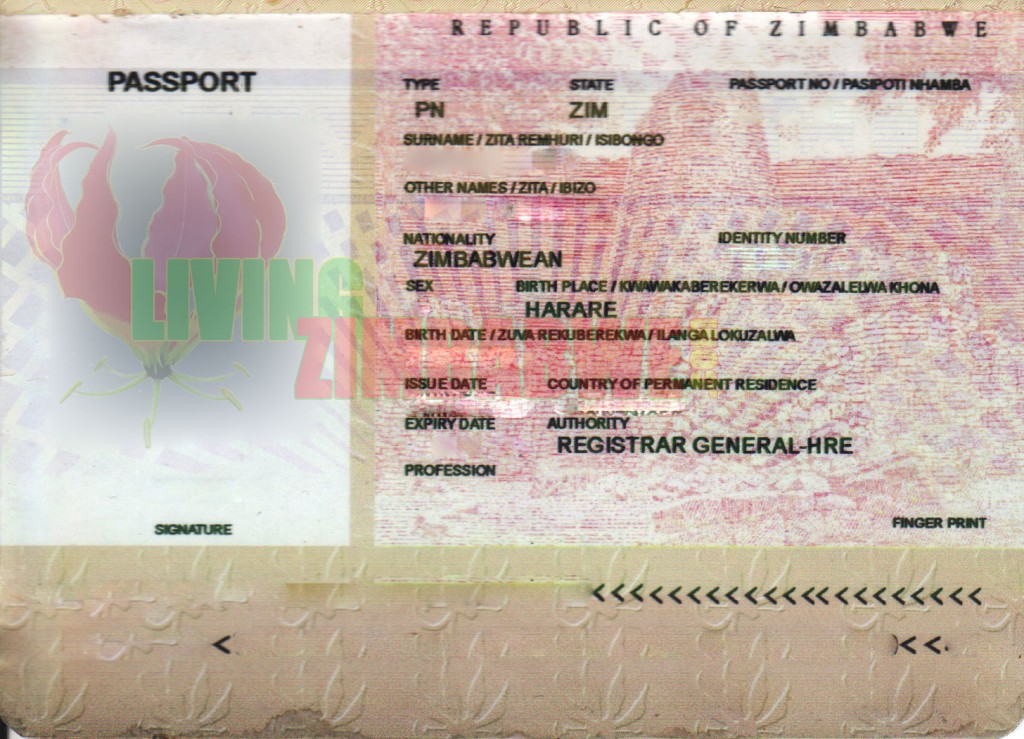 Post idea and image of fraudulent document supplied by an anonymous contributor. Contribute to Living Zimbabwe.