Questionable contractual capacity of a seriously-ill seller
In Zimbabwe purchasing property being sold by a seriously-ill seller can be dangerous so it must be approached with great caution. If the seller heals, armed with medical records he can rise from the death bed with a backlash and claim that when he sold, he did so with a state of mind that was not suitable for such a critical undertaking. This argument holds water and justice will demand that it should be taken seriously but for the purchaser it means another extra cost because of unexpected legal expenses.
Bad debt
Using a loan to purchase a property can later be regretted. When considering a mortgage its important to bear in mind the essence of this which is that the purchase should be able to service its loan obligations through rental proceeds from tenants. This allows the mortgagee to ease pressure on his or her income thereby enabling it to satisfy other financial demands like bills and tuition fees. But if a mortgagee moves into the new premises as owner-occupier this will in-turn put pressure on their income and tie them to their jobs. Such a situation will later haunt the purchaser as he will be unable to move on to other opportunities or go after other pursuits that need funding because job security will take priority ahead of anything else.
Hidden defects
Signing agreements of sale without first conducting a thorough inspection of the intended purchase can have adverse financial consequences tomorrow when you discover defects that where hidden from you. Serious defects that cost much are those that compromise the structural integrity of the property meaning to say depending with their state they can qualify the property as a demolition candidate. You will be forced to incur unexpected costs as you go through extensive renovations. The most unfortunate thing however, will be that your situation would lack legal merit in order to claim compensation since the signed agreement would carry a so called voetstoots clause that says," The property is sold voetstoots (as it is) and the seller shall not be liable for any defects patent, latent or otherwise in the property nor for any damage occasioned to or suffered by reason of such defect."
Image from goafricahealth.com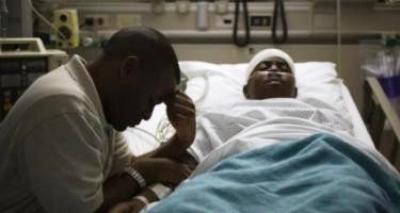 This has been a submission by Cain Ndhlovu.
Has been blogging about property on Property Matters News for 5 years.
You can connect with Cain Ndhlovu via the following: https://propertymattersnews.blogspot.com, https://twitter.com/cainndhlovu, https://www.facebook.com/propertymattersnews/.
You too can become a Citizen Journalist by submitting your story here: Citizen Journalism by Living Zimbabwe
The views expressed in the article are those of the author and not necessarily Living Zimbabwe.