This week and Wednesday 13 July 2016 in particular, has been quite moving. It was the week in which someone was arrested for inspiring others to speak up. It saw scores of people come together in person at the Harare Magistrates Court and in spirit via social media in support of Pastor Evan Mawarire (#ThisFlag Pastor) at his court appearance. 200 lawyers turned up for his court appearance and hundreds if not thousands or everyday Zimbabweans also turned up with their flags to support and pray for him.
At the end of the day, Pastor Evan walked out of the courthouse and thanked everyone for their support. What happened on that day went to show that he is someone who is widely loved and revered for what he has done and what he stands for.
On the other hand, we have Acie Lumumba. He has of late received notoriety for certain actions and opinions. He is someone with whom people have mixed feelings about. Going by discussions that we have engaged in and from comments on social media it's either that people love him or hate him.
(Continued below)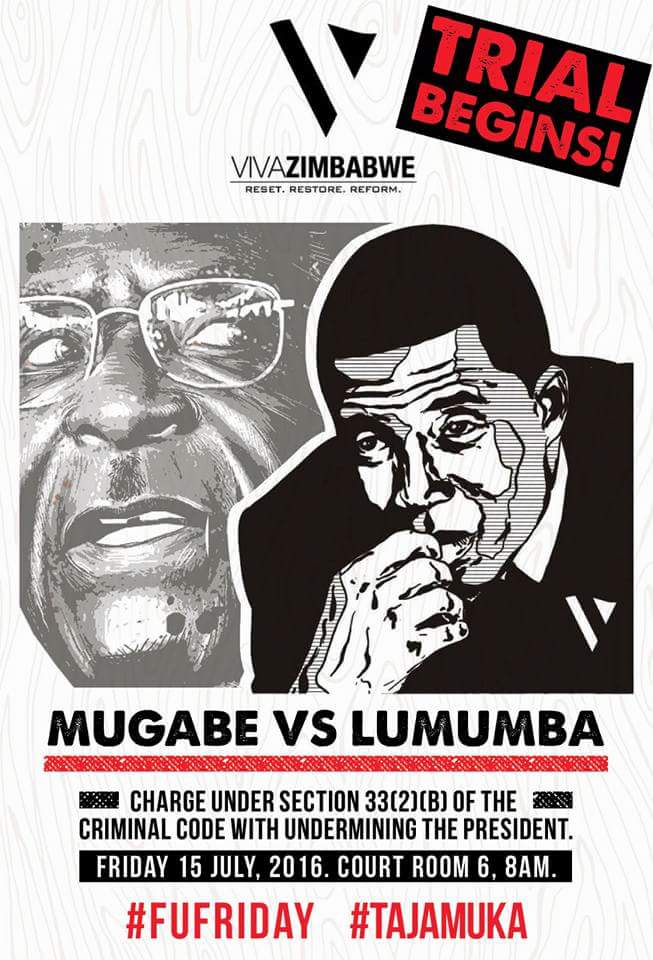 Whatever the case may be, he put out a video this week talking about how he did not believe that #ThisFlag would go anywhere. Now that he has seen the traction the movement has gained, he is thankful to Pastor Evan for his efforts.
(Continued below)
Question is, was this genuine gratitude and appreciation or him trying to capitalise on the situation to further his own agenda?
Share your thoughts by leaving a comment below.